Early literacy is what children know about reading and writing before they can actually read and write. Reading, talking, singing and having conversations with newborns are the best ways to build early language and literacy skills. 
Research confirms that this strong foundation is critical to a child's ability to thrive and succeed in school, so we need to start at the very beginning.  
The Why
The science is in.
Research by The Council for Early Child Development tells us that newborn experiences matter. The relationship between caregiver and infant plays a pivotal role in influencing neural pathways for language and higher cognitive functions.
1/3 of Surrey's children start kindergarten unprepared.
Surrey's child population is growing fast.
Surrey has the largest and fastest growing child population in BC. There are over 5,100 babies born each year, or more than 14 babies born each day!
Surrey's families are spread out.
Surrey's families are spread over 316 km2 - almost 3 times the area of Vancouver! The distance makes access to libraries and books more challenging.
The What
Read to Baby is a family literacy initiative launched in 2014 to respond to this urgent need in our community. It introduces caregivers to the benefits of early and frequent reading to infants, all provided in a beautiful keepsake kit.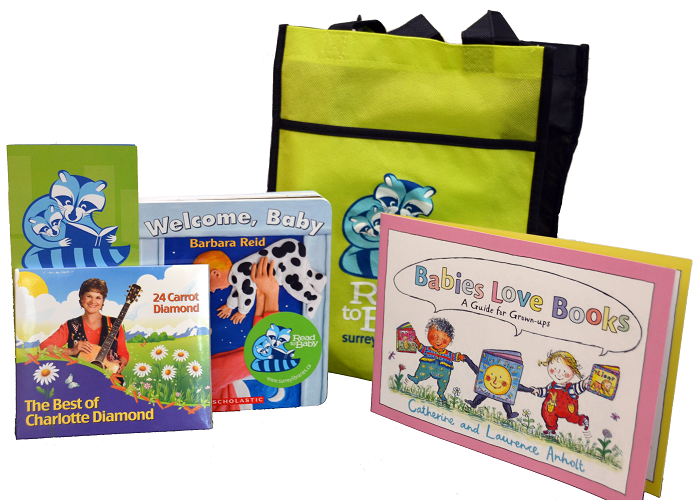 The Read to Baby program helps parents provide an environment that promotes emergent literacy. Not only will families gain resources and tools to begin their early literacy journey with their young ones, they will learn of free library services such as learning resources, literacy programs, and job search workshops. These services support whole family development which contributes to ending a cycle of low literacy.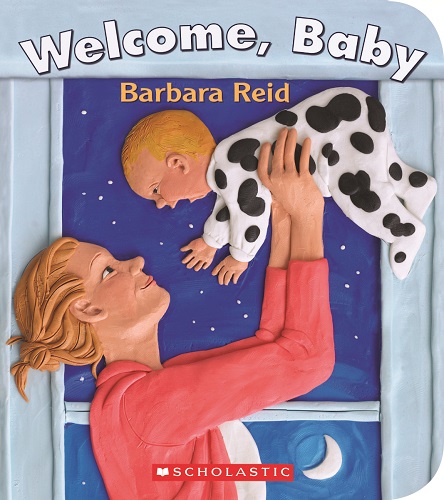 Each Read to Baby kit includes:
a baby board book
music CD
a caregiver 'Getting Started Guide'
information on the free services available at libraries
Kits are available with diversity in mind.  In 2016 we created specialized kits with an Indigenous focus that features books and music that are culturally sensitive.
Other kits offered include:
English
French/English
Punjabi/English
The How
Working in collaboration with Fraser Health nurses, Surrey Libraries ensures that kits are provided for distribution to families who will benefit the most.
Surrey Libraries creates the Read to Baby kits
Kits are shipped to Fraser Health nurses
Nurses bring the kits to families who need them the most
Babies and their caregivers delight in receiving the kit
The future is brighter as the road to early literacy begins
In the last 4 years alone, over 5,000 kits have been delivered to families.
How can I help?
We are committed to ensuring the most vulnerable families benefit from this early literacy resource, and have created 1000 R2B kits each year with funding through donors. With the generous support of donors like you, we hope to grow this program so that one day every baby born in Surrey will receive a kit – that's almost 5000 babies! Your gift will enable Surrey Libraries to meet the ever increasing early literacy needs of local families.