June 27 – August 28
Get ready to go back in time with Surrey Libraries' Teen Summer Adventure 2021, Time Travel Edition (Ages 12-18)
Sign up by July 10 to be eligible for all 8 weekly prizes!
Need some inspiration for how to spend the summer?
Combat summer brain drain with our All-Access Passport to summer fun! Our All-Access Passport is filled with time travel themed challenges and activities you can do all summer long. Complete activities to earn tickets that go toward 8 weekly prizes and 3 summer-end grand prize draws!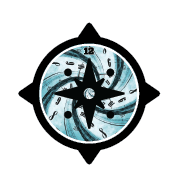 All you have to do is:
Starting Sunday, June 27, visit your nearest Surrey Library to register and collect your TSA passport and tickets.
Each ticket has a date on it. Return to the library each week to drop off one ticket.
Each week, we will pick 8 winners. 
At the end of the summer, we will pick 3 Grand Prize winners. Rules and Eligibility