Featured Image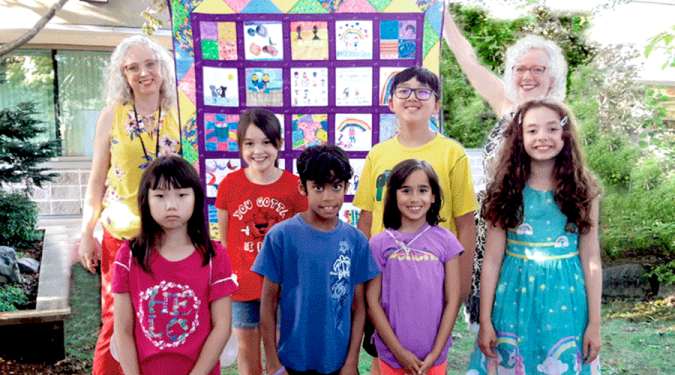 Summer Reading Club Quilt & Wrap-up
Families at the Ocean Park branch came together to celebrate the end of Summer Reading Club. They unveiled a quilt made from squares decorated by the children. It was a wonderful illustration of this year's Summer Reading Club theme "All Together Now." The theme focused on the community coming together after a long period of social isolation.
Check out our Dance Party video and we thank you all for making this Summer Reading Club a special one!
The Benefits of Summer Reading Club
Summer Reading Club helps children succeed and is a way to stay connected during the summer school break. This annual program at public libraries across BC is highly anticipated by children and families.