Description
Want to work with us? Find out more about the library and how you can apply.
Why Surrey Libraries?
Surrey Libraries is an innovative and award winning library system that provides a wide range of materials, free programs and information services to the community. We are a growing library system, recognized for our ability to respond creatively to our active and diverse community through outreach to community groups and partnerships with agencies. In addition to our collections, progressive use of technology and a wide variety of online resources, we specialize in genealogical materials and multilingual collections in 16 languages. People of all ages and backgrounds explore their interests, indulge their curiosity, and find great reads at our 10 branches or on our website. Everyone is welcome in our libraries.
Surrey Libraries offers:
Competitive salaries and benefits
Commitment to staff development and a comprehensive training program
An environment that allows for extensive staff input and involvement
Commitment to diversity; staff reflects the demographic makeup of our community
Casual staff positions from which, most often, our regular staff is hired
Proximity to transit and transportation routes
Although previous library experience is valuable, we look for people with strong customer service and communication skills, who are personable, hardworking, and eager to learn and contribute to a great team. We also require that applicants be able to travel and work within all library branches during library hours of operation: seven days a week including evenings, weekends, holidays and on short notice. In addition to excellent command of English, communication in another language (Punjabi, Mandarin, Hindi, Korean, and Farsi in particular) is an asset.
Apply to Work With Us
Helping people find just the right information and make informed decisions makes working in a library one of the most interesting and satisfying jobs in the world. If you want to help inspire people to build a better future through the power of knowledge and you share our values, we encourage you to apply.
Please refer to the Circulation Services and Information Services sections below for more information.
Image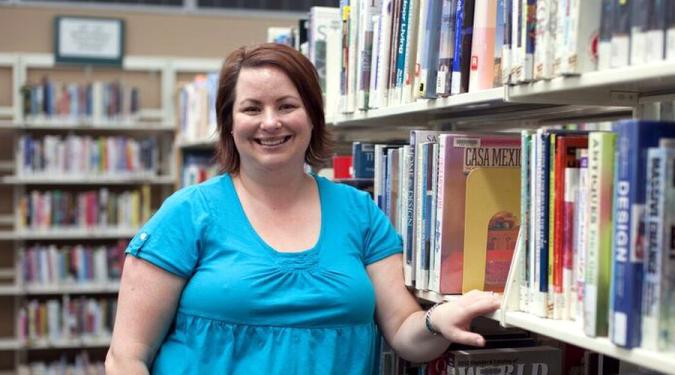 Give someone their first library card, help the library stay organized and inviting, check out or shelve books.
Image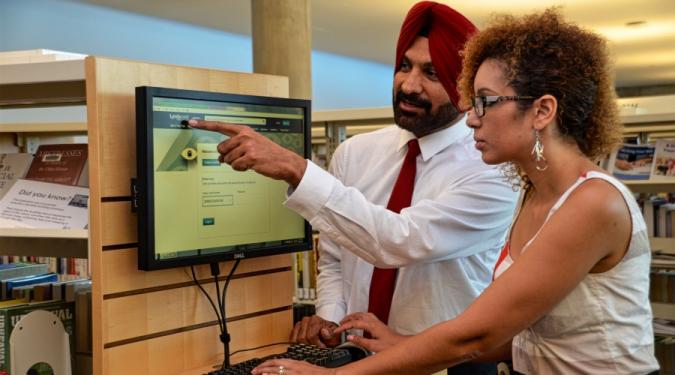 Provide information, readers' advisory, technical assistance, and programs for all ages.