Reading and Writing
Envision Financial Reading Buddies - FULL
Reading Buddies is a time to practice reading together.
This program is for children in grades 2 to 4 and teens ages 14 to 18.
Kids: Come and practice reading with a teen volunteer. Children read with teens in a helpful setting.
Teens: Volunteer as a role model to a young reader.
Note: Reading Buddies Program is not designed to teach children how to read.
Remember, for all programs:
Masks are optional
Stay home if you are sick
Special thanks to our . sponsor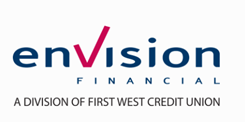 Address
Clayton Branch 7155 187A Street, Surrey, BC V4N 6L9
Room:
Meeting Room 210
Notes
Registration for kids is closed.
Teen applications will be accepted starting February 14th. Check here for more information.
Space is limited.