Reading and Writing
Envision Financial Reading Buddies - FULL
Reading Buddies is a time to practice reading together.
This program is for children in grades 2 to 4 and teens ages 14-18.
Kids: Come and practice reading with a teen volunteer. Children read with teens in a helpful setting.
Teens: Be a role model to a young reader.
Please note: We are no longer accepting applications for Teen Volunteers.
Reading Buddies Program is not designed to teach children how to read.
For this online program, we'll be using Microsoft Teams. You'll need a computer with a microphone (or headphones) and webcam, or your smartphone, or an iPad/tablet. For safety purposes, we require everyone to turn on their webcam at the start of the program to verify their identity. You may then choose to turn your camera off.
An email address is required for registration.
Special thanks to our :  sponsor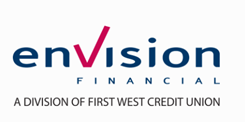 Contact
Phone:
604-598-7408
Notes
Registration closed. This session is full.